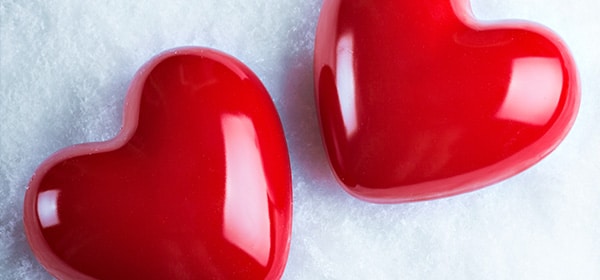 Valentine Day Menu
Only Sunday 14th February.
Roasted scallops from Baie St Brieuc/ celery puree/ apple/ Cider sauce/ hazelnuts
Domaine Lapeyre AOC Jurançon sec 2012
* * *
Sea Bass filet/ spinach/ juice of oysters sabayon/ poached oyster/ grilled almonds
Domaine du Gué d'Orger AOC Anjou blanc Château la Franchaie Clos Bachelot 2013
* * *
Breast of guinea fowl cooked on low temperature/ sweetbread/ pumpkin and pear crumble/chicory/veal juice
Domaine Mirabel AOC Coteaux du Languedoc Pic St Loup Bancels 2013
* * *
Clementine/bread in the egg/ vanilla ice cream
Albana Romagna Dolce Zavalloni 2013
Menu is proposed at 50€/person and 80€/person with wine tasting.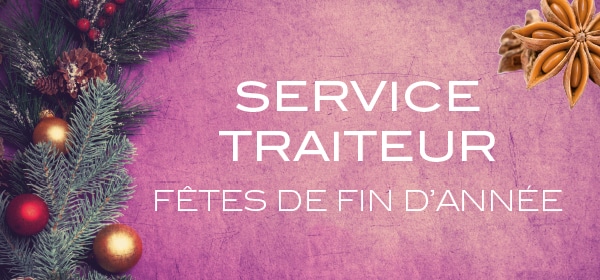 Your Catering Menu for Christmas and New Year Eve!
Vous composez votre menu de fêtes pour 50 euros par personne.
Cela comprend : 3 dégustations apéritives / 1 entrée / 1 plat / 1 dessert
N'hésitez pas à accompagner votre repas avec les vins sélectionnés par Cécile.
Des fiches conseils pour réchauffer les préparations choisies vous seront fournies.
Cliquez ici pour télécharger le dépliant et le bon de commande.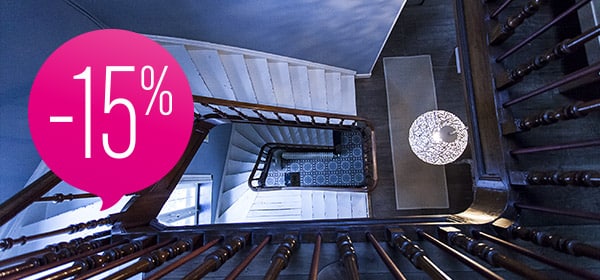 Profitez d'une réduction 15% pour un séjour à la Villa Grand Maur pour la période du 04 janvier au 04 février 2016.
Pour en savoir plus sur la Villa Le Grand Maur, cliquez ici.
N'hésitez pas à nous contacter si vous souhaitez d'autres renseignements sur la Villa.
Recent Posts
Archives
Categories
S'inscrire à la newsletter
Come to the Grand Maur
Le Grand Maur
Route de Barisart, 209 - 4900 Spa
Phone:
+32 (0) 87 77 36 16
Openning Hours
Lundi

Fermé

Mardi

Midi sur réservation - Ouvert le soir

Mercredi

Midi sur réservation - Ouvert le soir

Jeudi

Midi sur réservation - Ouvert le soir

Vendredi

Midi sur réservation - Ouvert le soir

Samedi

Ouvert le soir

Dimanche

Fermé